TRADITIONAL CLOTHING OF THE QUECHUAS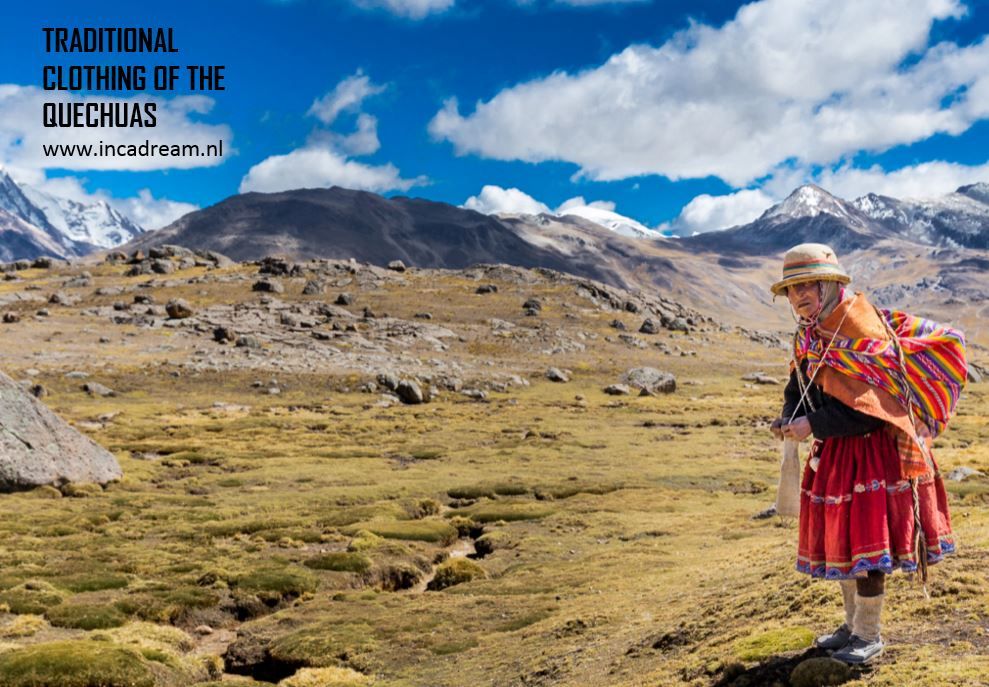 Quechua people have used woven textiles for thousands of years. Some of the techniques and designs seen today can be traced back to pre-inca cultures such as the Paracas, Huari, and Nazca.
Traditionals designs and weaving techniques have been passed down from generation to generation.
The striking designs provide a glimpse into the myths of ancient Peru – when all textiles were imbued with meaning. Over 110 ancient designs have been identified from Antique textiles: mostly animas , plants , ans special symbols.
Alpaca and sheep wool pbtain bibrant colors with natural dyes from flowers , leavesm vines, fungus, and cochineal. Textiles are wovenon a backstrap loom or a fourpost loom. The most popular textiles are mantas or llicllas (woven´s carrying shawls), ponchos, chullos (knitted hats), and chuspas ( traditional bags).